Penny J Curtis, Attorney at Law
Compassionate Legal Representation Since 1982
Penny J Curtis, Attorney at Law brings four decades of experience to provide compassionate legal representation for area clients. With a diverse range of experience, we can assist with real estate matters, business transactions, traffic violations and estate planning. Our firm also helps clients with adoptions, namely infant and stepchild adoptions.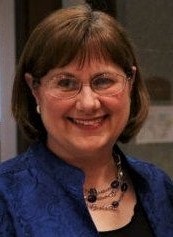 When you work with us, you can expect attentive professionals who are here to answer all your questions. We understand the sensitivity necessary when handling many legal matters. Rest assured, we will work diligently to handle your case, cooperating with other professionals as necessary to reach a successful conclusion.
Business & Real Estate Lawyer
Our principal attorney, Penny J. Curtis, has worked with many businesses to handle matters of business formation, contracts and transactions. She also represents buyers, sellers, landlords and tenants in real estate matters as an experienced real estate lawyer. Throughout the process, our firm works with buyers, sellers, lenders and title companies, as necessary, to resolve any issue.
Estate Planning & POA
We also work with clients to help them safeguard their estates, including setting up trusts and arranging power of attorney (POA) documents. Be prepared and have peace of mind knowing your assets are protected and everything is arranged according to your wishes.
Traffic Violations
Facing a speeding ticket or other traffic violation? Let us advocate for your rights and potentially prevent the assessment of points to protect you from increased insurance costs, and your license from being suspended so you can retain your driving privileges.
Adoptions
Penny J. Curtis works with families seeking to formally adopt stepchildren or infants. Let us handle your case with the utmost care and file the necessary paperwork to protect your family.
Make an Appointment Today
Whether you need a real estate lawyer or an estate planning attorney, make an appointment to discuss your legal needs with Penny J Curtis, Attorney at Law. Call (816) 520-8186 or get in touch with our team using our contact form.