Your Experienced Legal Professionals
Penny J Curtis, Attorney at Law, has been a licensed attorney since 1982, bringing four decades of legal experience to assist clients in the Kansas City area.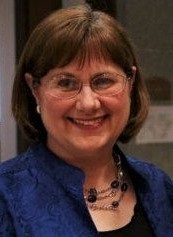 Graduating with a J.D. from the University of Missouri at Kansas City in 1982, Penny also has a B.A. in Communication from William Jewell College and has represented many businesses and individuals with her wide range of experience, including real estate transactions. Penny also offers advice on various business matters, including contracts and negotiations.
Our firm also provides estate planning services, including drafting wills, trusts and powers of attorney. In addition, we work with clients who are contesting traffic violations as well as those pursuing infant and stepchild adopts.
Talk to Our Attorney About Your Case
When you need an attorney you can trust to help with your real estate transaction, business formation or other legal matters, schedule an appointment with Penny J Curtis, Attorney at Law. Call us at (816) 520-8186 or let us know how we can reach you using the contact form.